Lessons Learned from the Marmotte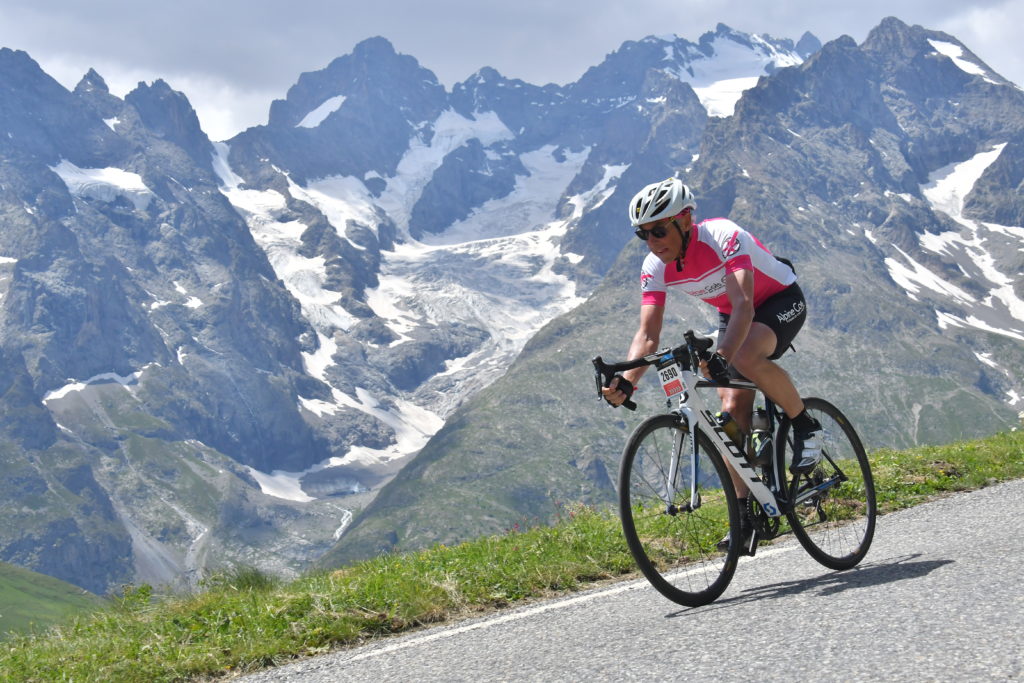 I have now ridden the Marmotte three times, in 2016, 2017 and 2019. The oldest sportive in the French amateur calendar, the Marmotte is a tough event – much more so than the Etape du Tour – and attracts a much higher proportion of strong riders.
Including four massive climbs, adding up to 5000m and 174km, the Marmotte quickly exposes the slightest weakness or mistake. The more experience you have, the better you ride it so it is not surprising that my third attempt was my best yet.
I finished this year in 8h08, in the 1,443rd place (and 24th in my age category). My previous best in 2016 was almost 400 places behind, so I was pretty satisfied with the day's efforts.
And yet… it could have been so much better. My climb to the finish at Alpe d'Huez was my slowest ever. My average power was 50-60W below what it had been on the earlier climbs and barely in Zone 2 (Endurance). Even worse, I was forced to stop for six minutes during the climb. At a conservative estimate, I lost at least 10 minutes (and 200 places) and perhaps as much as 15 minutes (and 300 places).
So what went right… and what went so badly wrong at the end? Was it a pacing error, or something else?
Let's look briefly at my preparation before digging into the day's events. The Marmotte was not an objective for me this season, so my preparation was less than fully optimised.
Preparation.
A successful ride at the Marmotte is multifactorial and begins years in advance with the acquisition of the required skills, fitness and experience. One must then train appropriately for the preceding six months and taper effectively in the last 7-10 days and especially the final 3 days.
Between Dec 1st and the Marmotte on July 7th I rode 7,600km and climbed 112,000m, including two major training camps (one in Tenerife in February and one in Provence in April). I also spent 4 days in Majorca at the end of April and rode the Mallorca 312. In June I competed in two alpine sportives, the Faucigny Glières and the Grand Bo.
I follow a polarised plan so most of this time was spent riding at relatively low intensities.
The taper
I rode the Grand Bo (98km, 2,600m) just 7 days before the Marmotte and pushed hard, finishing in 4h10 with my normalised power in the middle of Zone 3 (intensity 0.825). I did a 30' climb at threshold on the Monday and then 3 short active recovery rides on Tuesday, Wednesday and Friday.
I spent Thursday, Friday and Saturday on our stand in the exhibitors' village at Alpe d'Huez, often standing up in the sun, talking to people as well as making two formal presentations per day. This is not what I would normally advise doing just before the Marmotte…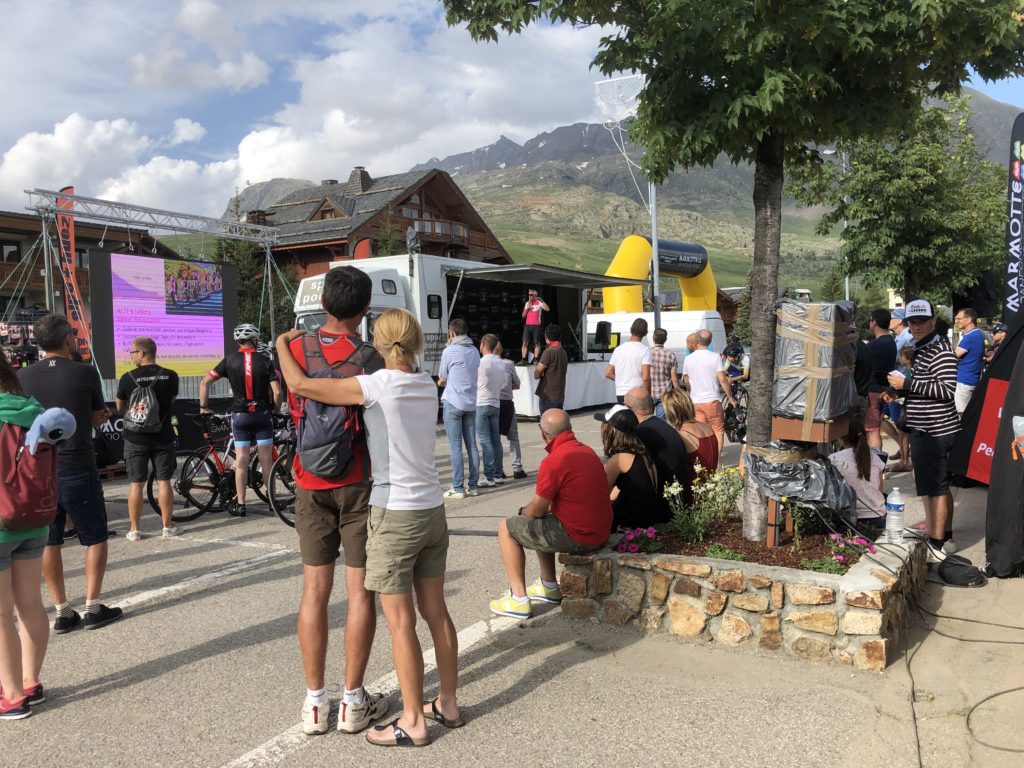 The race
The race itself needs little introduction and we have written extensively elsewhere about how to get your best performance. The two key things to get right on the day are pacing and nutrition/hydration.
I climbed the Glandon at a steady 80% of my FTP. Both power and heart rate (HR) were in Zone 3 (Tempo) throughout, and the effort felt very manageable. I pushed a little harder in Zone 4 for the last 10 minutes. I drank two bottles and took three gels on the way, reaching the top 2hrs after the start. The gels contain 24g of carbohydrate so if anything I was a bit under the 60g-90g per hour recommendation.
As usual I filled both bottles quickly then to stay warm I descended without delay, taking the opportunity to eat a bar on the way down. I waited near the timing mat for a decent group and then rode with the best wheels possible until the start of the Télégraphe. I let the first group go when I realised I'd have to make too many above-threshold efforts to stay with them, but soon picked up a second. This 40 minute effort felt hard by moments but again manageable. My normalised power (NP) for the 40 minutes was 77% of FTP (Zone 3), but I rode harder on the steeper sections, totalling 10-11 minutes in Z4.


I reached the turn-off to the Télégraphe 4 minutes ahead of my time in 2016. Feeling good, I continued at the same tempo pace as on the Glandon. This felt tough but doable. I was careful to keep the pace steady and to pedal smoothly and economically. At the summit I gained another minute on 2016. I made a quick descent to Valloire and the short climb to the feed station, where I stopped for 3'30" to fill my bottles and eat something solid.


I knew my power would be down on the Galibier, due to the altitude, and so it proved. I had to work hard to produce an average power of 71% of my FTP (mid Zone 2). Had the finish been on the summit, I am not sure that I could have gone a great deal faster. I reached the summit 1h21 after leaving the feed station, 6 minutes up on my 2016 time.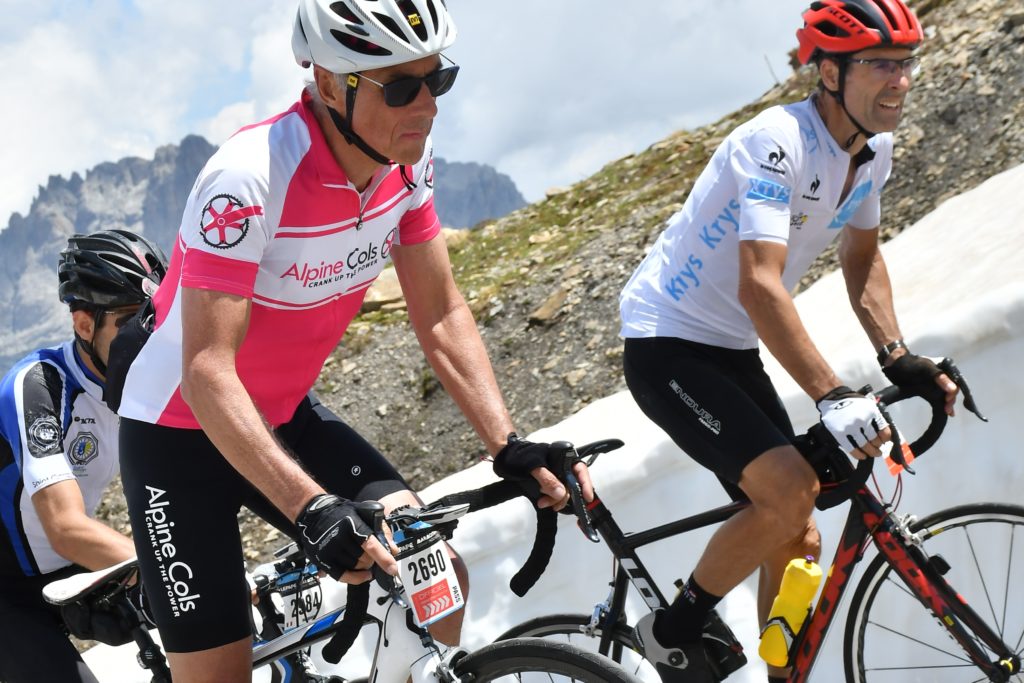 I stopped again on the Galibier to refill one bottle. The descent requires concentration until the col de Lautaret, where we take the main road down the valley to Bourg d'Oisans. From here on the road is wide and easy, mostly a false-flat descent. There was a headwind, so I made sure I got in a good group and rode as much as possible in the wheels. There are a couple of short climbs towards the end and the final 10km are flat. It was extremely hot, but since we were riding fast I didn't feel it too much.
I reached the feed station in Bourg d'Oisans at 07:05, more than 10 minutes faster than in 2016. I stopped to refill my bottles and eat something solid. I noticed I hadn't drunk much since the Galibier, but didn't think much of it. I was still feeling good. Only 14km left to the finish, and I was on for an excellent time!
I started hard, doing the first km at 89%, but I couldn't sustain it. After 15 minutes I could only hold 75%. I was suffering badly from pain in my feet ("hot foot" due to the temperature) but the main problem was I had no energy left and I started feeling sick. I couldn't face another gel. I stopped twice on the climb, the second time for almost 5 minutes by a small stream, where I soaked my feet (shoes and all) and refilled my bottles. I was finally able to force down a gel (and keep it down).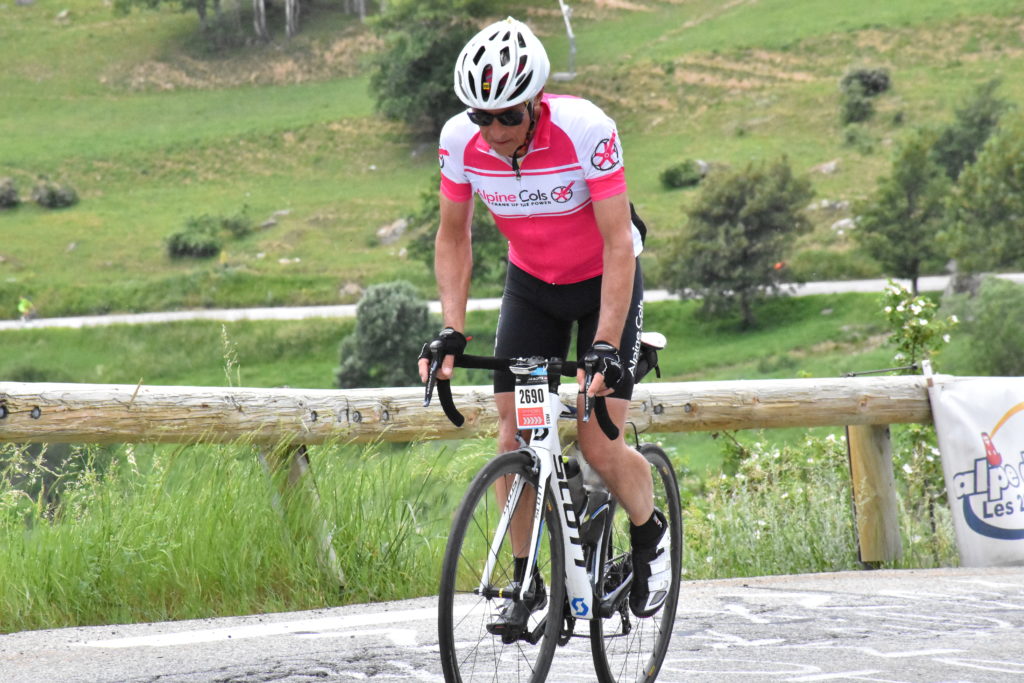 The remainder of the climb was slow and painful, at 65% (barely in Zone 2). Needless to say, I was overtaken by dozens of people. Although my position was almost 400 better than in 2016, my final time was 3 minutes slower. I thus lost around 13 minutes on Alpe d'Huez.
Analysis and conclusions
So, what went wrong? Did I make mistakes in pacing, or did I misjudge my nutrition/hydration?
Based on comparison with my earlier rides at the Marmotte and other events, I don't think my pacing was far off, at least until Alpe d'Huez. It is true that we advise riding the early climbs at 70-75% and I rode the Glandon and the Télégraphe at 80%. Our advice however is general, aimed at the average rider and necessarily conservative (people generally get carried away and push harder than they intend). It is a fact that the stronger you are, the faster you will complete the course and the higher the intensity you can maintain on the climbs (due simply to getting up in less time). The leaders are able to ride the climbs at or near threshold, simply because they take less than one hour.

My pacing on Alpe d'Huez however was a different story. I definitely started up too fast. Olivier Dulaurent (Alpine Cols coach, best result at the Marmotte is 7th place) advises starting the climb very easy. He breaks it into three sections: first the steep section to La Garde, which should be climbed as "slowly as possible", then the mid-section to Huez where one should take advantage of the easier gradient to push harder, and finally the last 5km which are essentially a mental challenge and must be ridden as fast as possible.
Insufficient hydration was definitely a contributory factor. I wasn't smart enough to recognise the symptoms at the time, but I obviously didn't drink enough between Valloire and Bourg d'Oisans. This section took me 2-1/2 hours and in spite of the long climb, the heat and headwind I drank less than two bottles. By the time I reached the foot of Alpe d'Huez I was quite severely dehydrated.
Lessons learned:
Start the final climb to Alpe d'Huez at an easy pace. Speed up after La Garde.
Drink more, much more, especially in the second half of the event on a hot day.
Increasing tiredness makes one forget to drink: find ways to remind yourself.
Let's do better next year!