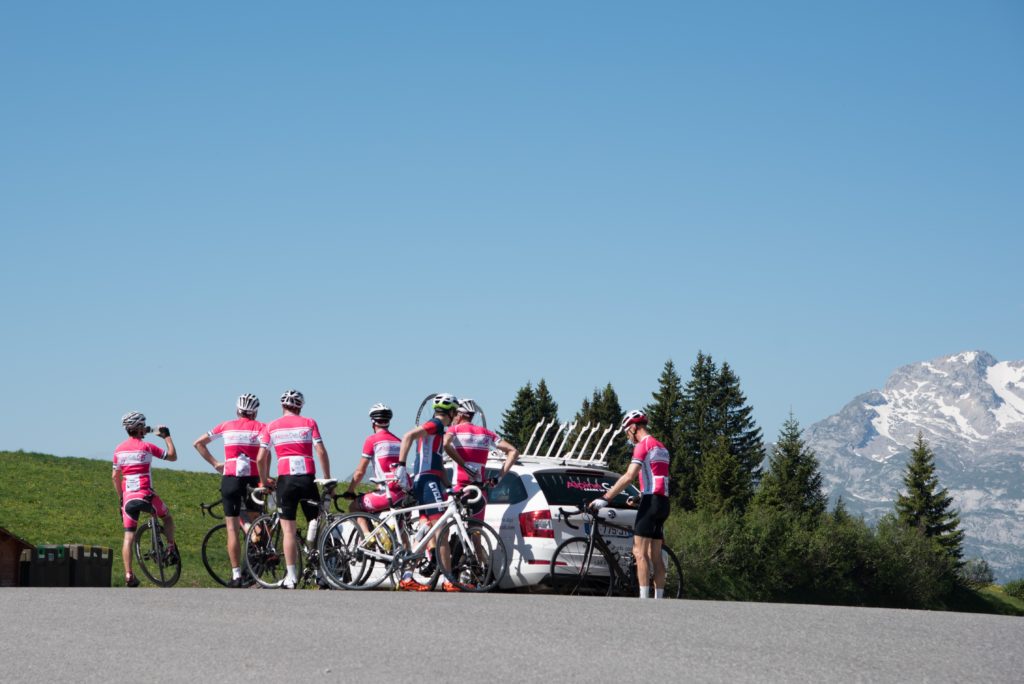 If you come to an Alpine Cols coaching camp you expect to improve your performance. This is our #1 selling point compared to the competition. To stay on top, we constantly try to improve our own game and become better cyclists and better coaches every year.
The science of cycling has improved so much recently that we have made some major updates to our coaching for 2020.
The main updates are in the areas of Climbing, Pacing, Sub-Threshold Endurance, Long Term Performance Improvement, Adaptation, and Mental Skills. Any one of these can make a significant difference to your performance. Read on for more…
Climbing
Since our primary focus is cycling in the mountains, climbing is absolutely central to our coaching camps. This year saw us increase our emphasis on efficiency, defined as maximising the percentage of your total energy expenditure that actually drives you uphill. The key elements of this are
Keeping your upper body relaxed and still
Adapting your pedal stroke to the gradient
Fully engaging your glutes
Adopting the right technique when standing on the pedals
Finding the best cadence
Riding the right lines uphill to avoid spikes in power.
Picking the right times to eat and drink while climbing.
Off-the-bike exercises to improve flexibility.
We coach these techniques through a combination of theory and practice, using both oral feedback from a coach on the bike and video feedback for later analysis.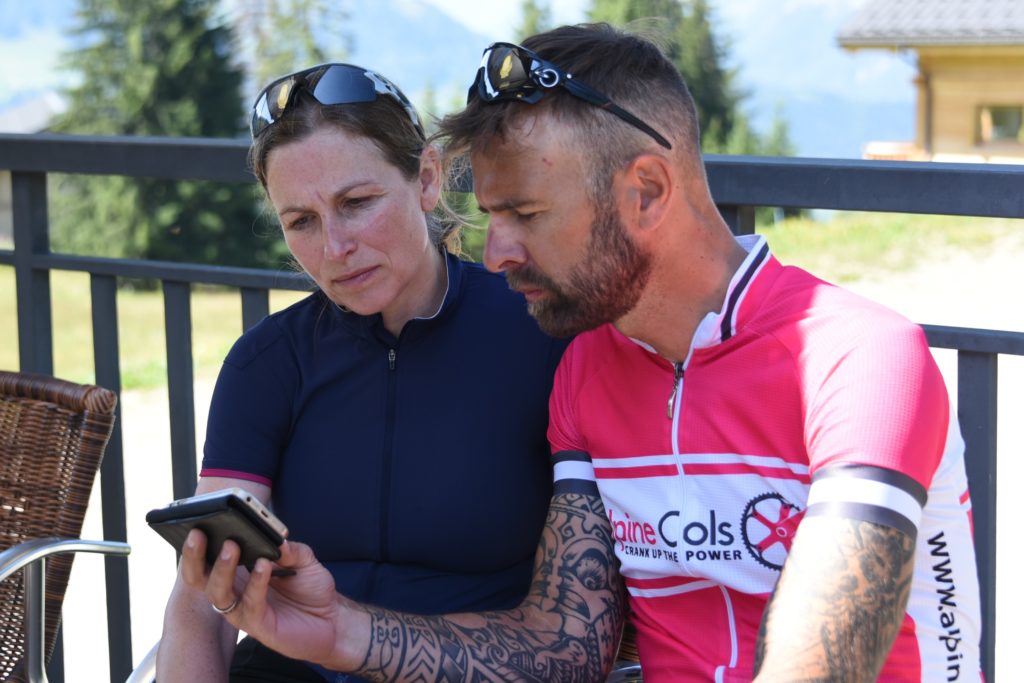 Pacing
Our long association with the Haute Route and our more recent partnership with Golazo (organisers of the Grand Trophée and Marmotte Series) have enabled us to build considerable experience in pacing. The ability to judge your pace at all times during a sportive or GranFondo in the mountains is absolutely crucial to having a successful ride. Part art and part science, exactly how hard to ride at any particular moment on any particular day depends on:
Your current state of fitness and form
The characteristics of the event
The tactical demands of the moment
Environmental factors, such as temperature and altitude
The answer is highly individual. During a coaching camp we share our decision-making process with you and explain the reasoning, thus educating and empowering you to take the right decisions for yourself.
Sub-threshold endurance
This important issue is often ignored or under-estimated. Most of the riders we talk to are far more interested in their threshold power (FTP) than in their ability to make repeated climbs at or near to this level. The first is easier to measure than the second, but the second is more important to your success in a GranFondo or the Haute Route. You can easily be beaten by a rider with a lower FTP than you if he or she can do the second or third climbs at a higher percentage of their FTP than you can.
We will be discussing how to train for and how to measure the ability to make repeated climbs at a consistently high percentage of FTP. Aerobic capacity and muscular endurance are the key qualities to develop.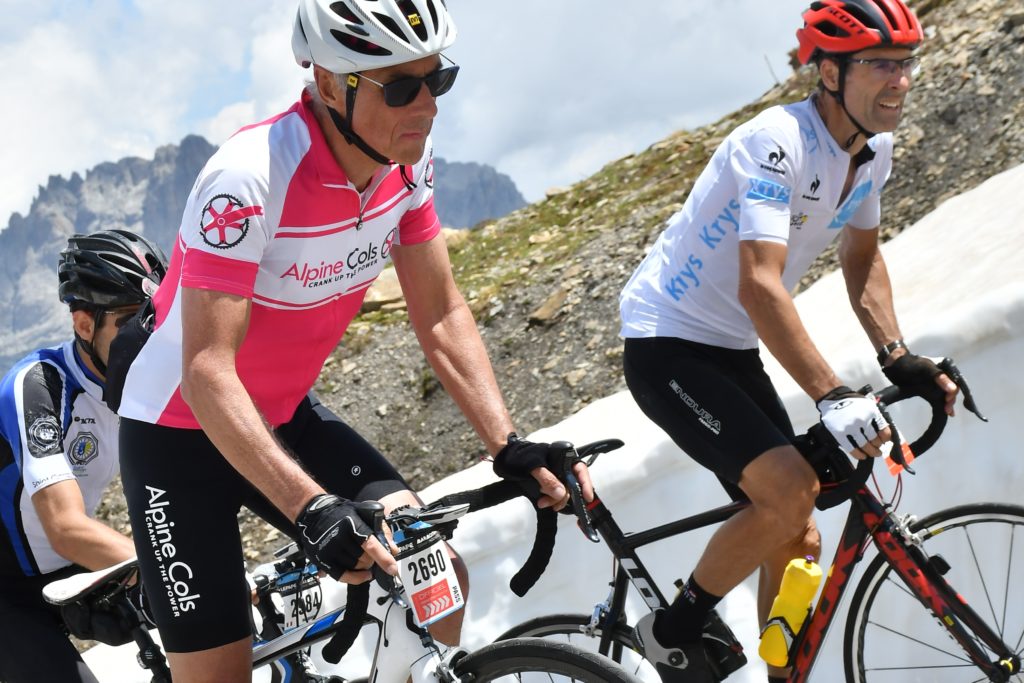 Long term performance improvement
Coaching for performance has gone through a revolution in the last few years, due to an explosion in both the availability of data and the amount of research done in the field. Coaching has become much more scientific and analytical, but not necessarily more effective. The pressure for quick results is intense and has led to over-emphasis on ever-harder and more complicated interval sessions that may feel good but ultimately lead (at best) to a plateau in real-world performance.
The fact is that there's no substitute for building your aerobic base. Interval sessions should be no more than 20% of your training, and there's no reason for them to be complicated.
During our coaching camps we explain the science behind this, why all professional athletes in all endurance sports train differently to the great majority of amateurs, and why you too should adopt a more rational and effective approach.
Recovery vs. Adaptation
This is one of the most interesting areas in current research. We are starting to learn that there is a significant difference between recovery, defined as the process of preparing the body for the next hard ride, and adaptation, defined as the repair and rebuild processes that go on inside your body as a result of the damage done by a heavy training load. Adaptation makes you stronger. Techniques that help speed recovery (e.g. ice baths or anti-inflammatories) may actually hinder the adaptation process.
We will be adding discussions on this important distinction in our 2020 camps. The key take-away is that one needs a different approach to recovery during training, where adaptation is the goal, and recovery during a stage race, where next day's performance is paramount.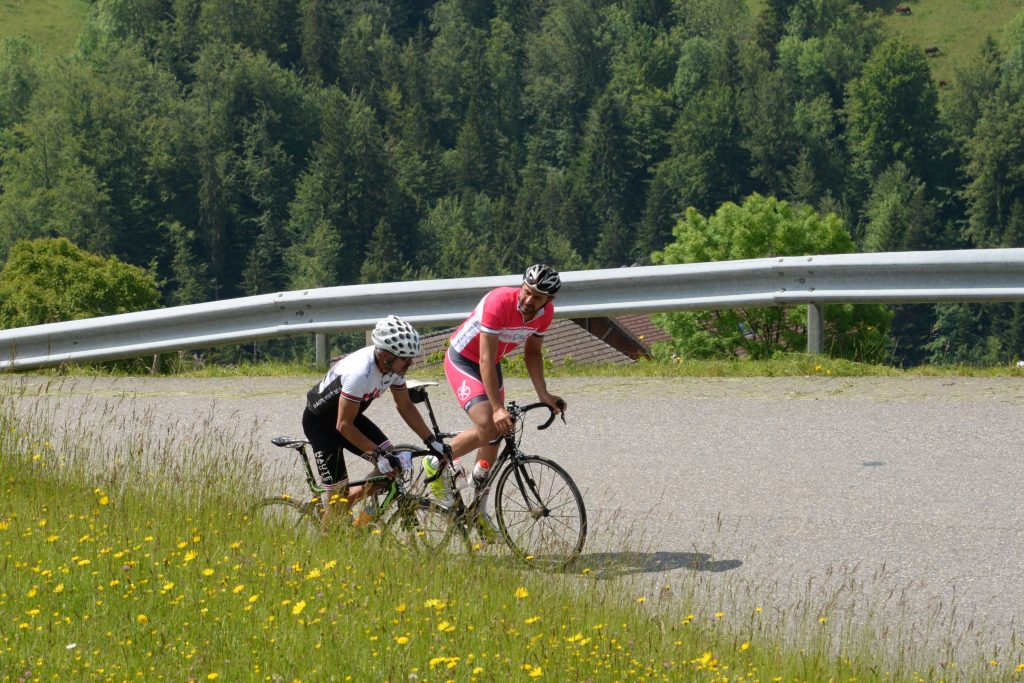 Mental skills
Pushing your limits as you ride hard for a long time is as much a mental skill as a physical one. As Alex Hutchinson puts it in his extraordinary book Endure, 'endurance is the struggle to continue against a mounting desire to stop'. We think of training as being essentially physical, but in fact we are also training the brain to accept increasing levels of discomfort and even pain. Recent research is providing fascinating insights into how athletes can improve their performance by developing their mental skills.
We have been paying much more attention to the mental side in 2019, and will be specifically addressing this vital area during our 2020 camps. There is much to be gained by developing your mental skills in parallel to your physical ones.
What won't change
What won't change is our focus on descending skills, always a central part of an Alpine Cols coaching camp. We continue to teach these through a combination of theory and practice, using both oral feedback from a coach on the bike and video feedback for later analysis.
We will also continue our emphasis on nutrition and hydration, which are absolutely essential to a successful ride at a GranFondo.
Equally, you can continue to enjoy the features that have made our name:
Expert coaching
Small groups
Individual service
Excellent hotels
Great food
Post-ride massages (these help adaptation as well as recovery)
Testimonial
"I found my week with Alpine Cols in Tenerife exceeded my expectations. In particular I have learnt how to descend safer and faster (a key objective for me on the trip). Over the week I noticed a marked improvement In 4 distinct descending techniques, as well as areas to continue to work on. I believe will lead to me being able to race with faster groups downhill, as well as corner faster on road races.
The individual coaching over the week, particularly from Silas also improved my climbing (on and off the saddle). Surprising I think some improved power with some improved stretching after the ride and pedal technique in specific circumstances. The practical nutrition advice which should reduce the amount of low energy time in the events.
The level of support was incredible with 6 guides/coaches for 9 of us.
Hotels were traditional and excellent, with plenty of thought and planning put into the nutrition (e.g. lunch also available immediately after the ride, and good nutrition choices for all three meals).
I would recommend Alpine Cols to anyone who was serious about improving their skills on a bike. I felt the coaching was good value for money, and far exceeded any other cycle holiday I have been on. The coaches are up to speed with the latest scientific studies, and communicate the knowledge in easy to digest and implement bite size chunks, repeated when necessary. E.g. watching a video of myself riding with expert commentary quickly provided me with a proper understanding of how I was riding, which was not the same as the previous image in my head."  – James
Interested? Check out our schedule for coaching camps in 2020, or contact us for a chat.